Classifieds
GOLF COURSE SUPERINTENDENT – DESOTO GOLF COURSE
Full Time Position – Supervises and is responsible for all phases of maintenance and employee management of the golf course. Requires an Associate Degree in turf grass management and at least 3 years experience as a golf course assistant superintendent overseeing the operation and maintenance of an 18 hole course, or equal combination of experience and education. Must have basic management skills and the ability to communicate instructions clearly both written and orally, to train personnel, supervise employees and evaluate performances.

EMPLOYMENT APPLICATIONS AND JOB TRANSFER REQUEST FORMSMAY BE OBTAINED FROM THE PERSONNELOFFICE AT THE P.O.A. ADMINISTRATION BUILDING OR APPLY ONLINE AT
www.hsvpoa.org
APPLICATIONS WILL BE ACCEPTED ONLY FOR THE JOB LISTED.
HOT SPRINGS VILLAGE P.O.A. IS AN EQUAL OPPORTUNITY EMPLOYER
posted 3/7/18
Jerry Pate Company is the premier provider of outdoor beautification products in the south. We proudly represent Toro, Club Car, Echo, Foley United, MCI Pumps, Rain Bird, Otterbine, and many other products. Our customers include golf courses, sports facilities, schools and universities, municipalities, irrigation contractors, and government agencies.
We are committed to providing quality service and are looking to add new members to our team. We currently have open positions for Commercial Field Technicians, Irrigation Field Technicians, and Branch Service Technicians in various locations.
Current Openings:
Service Technician

Atlanta, GA

Birmingham, AL

Memphis, TN

Pensacola, FL

Field Service Technician

Birmingham, AL

Jackson / Meridian, MS areas

Irrigation Field Service Technician

New Orleans / Baton Rouge, LA areas
Candidates must own their own tools, possess excellent time management skills, and meet the physical requirements including but not limited to standing for an entire shift, climbing, lifting bending, stooping and moving equipment up to 75lbs. Some overnight travel required. Field Technician candidates must possess a valid driver's license with a clean motor vehicle record.
Benefits include medical insurance, dental insurance, 401K retirement plan, vacation, and sick leave. We offer competitive base pay plus commissions.
Jerry Pate Company is a Drug Free Workplace and Equal Opportunity Employer. Background checks will be conducted.
Email careers@jerrypate.com Webpage: http://www.jerrypate.com
Posted 2/27/18
Position:

Assistant Superintendent

Course:

Mystic Creek Golf Club

ADDRESS:

191 Club House Drive ● El Dorado, AR 71730

PHONE:

601-209-5605

E-MAIL:

Scott.Kuhn@honoursgolf.com

EDUCATIONAL

REQUIREMENTS:

Two to four year turfgrass management degree or related field

EXPERIENCE REQUIREMENTS:

Minimum of one year golf course maintenance/turfgrass experience, including but not limited to golf course equipment and equipment maintenance/repair, irrigation systems, and chemical/pesticide application

SPECIAL REQUIRMENTS:

Must obtain Arkansas Pesticide License (Class 10 – Non commercial Golf Course) within 4 months of hire;

Strong work ethic with ambition and determination to complete tasks;

Detail oriented; recordkeeping abilities;

Must have desire to be a successful Golf Course Superintendent

SALARY:

$30,000 - $40,000 (DOE)

BENEFITS:

Health, vision, and dental insurance;

PTO;

GCSAA and local membership dues;

Expenses involved in attending local education seminars;

Golfing privileges;

Uniform/clothing allowance;

Meals;

401-K

DATE AVAILABLE:

Immediately

WEB SITE ADDRESS:

www.mysticcreekgolf.com
Assistant Golf Course Superintendent
METFIELD GOLF COURSE
BELLA VISTA, AR
POSITION SUMMARY
The Assistant Golf Course Superintendent directs and participates in the maintenance of the golf course tees, greens, fairways, and cart paths; supervises the maintenance and repair of motorized and other mechanical equipment; and does related work as required. May serve in the superintendent's capacity during his/her absence. Works to create an environment where staff is involved and enthusiastic, with open communications and respect for themselves, members, guests and the property. Will require independent judgment in the disposition of routine matters without direct supervision. Will work under the direct supervision of the Golf Course Superintendent.
SUPERVISORY RESPONSIBILITIES
Under the direction of the superintendent, supervises employees in Golf Course Maintenance. This position carries out supervisory responsibilities in accordance with the organization's policies and applicable laws.
EDUCATION and/or EXPERIENCE
Must have an Associate's degree or equivalent from college or technical school; or two years related experience and/or training; or equivalent combination of education and experience.
CERTIFICATES, LICENSES, REGISTRATIONS
Ability to obtain and maintain a Commercial Drivers License or be willing to obtain one within the first 60 days. Two-year Degree or Certificate in Turf Management (or related field, such as agronomy, horticulture, plant science, and soil science) preferred. Excellent computer skills, including Microsoft Office Suite. Prefer a Pesticide Application License
Applicants may apply online at www.bellavistapoa.com
Posted 1/17/18
ASSISTANT GOLF COURSE SUPERINTENDENT
Full Time Position. Must have Associate degree in turf grass management, or at least four (4)
years experience as a golf course maintenance employee on a PGA standard 18 hole golf course;
knowledge of basic management principles; ability to communicate clearly and concisely, orally
and in writing; supervising, training and evaluating subordinates. Requires a valid Arkansas
driver's license and clean driving record, with proof of liability insurance.
EMPLOYMENT APPLICATIONS MAY BE OBTAINED FROM THE PERSONNEL
OFFICE AT THE P.O.A. ADMINISTRATION BUILDING OR APPLY ONLINE AT
APPLICATIONS WILL BE ACCEPTED ONLY FOR THE JOB LISTED.
HOT SPRINGS VILLAGE P.O.A. IS AN EQUAL OPPORTUNITY EMPLOYER
Posted 1/19/18
ADPT Specialty Operations Manager
Position #: 22092563
Salary: $40,340
Grade: GS07
Location: DeGray Lake Resort State Park, Bismarck, AR
Closing date: 02/02/2018
This position manages the 18-hold championship public golf course at the Park. Our manager provides daily supervision to employees, completes performance appraisals, prepares work schedules, plans daily and long-range improvements for the golf course and oversees the selection and pricing of resale inventory. Other duties include planning, promoting, and conducting golf tournaments and special golfing events, coordinating intercollegiate golf matches, interpreting USGA rules for visitors and advising the groundskeeper of turf grass maintenance. This position must be able to communicate with golf professionals, promote golfing with surrounding golf courses and keep the public and guest informed and pleased with course operations. Must be able to work a varied schedule including weekends and some holidays, and other duties as assigned. Applicant must have and maintain a Class A PGA of America membership or LPGA membership. Preference will be given to applicants with five or more years of experience in golf course business operations.
This position offers a full benefit package including paid holidays, annual and sick leave, health insurance and retirement pension.
Applicants must meet or exceed the following qualifications. The formal education equivalent of a bachelor's degree in business administration, finance, marketing, public relations, or a related field; plus three years of experience in business operations, marketing and promotion, financial analysis or a related field, including one year in a supervisory or leadership capacity.
EOE/AA/ADA – Women and minorities are encouraged to apply.
Applications accepted online ONLY: www.arstatejobs.com.
Posted 1/17/18
Two 2011 Toro 4700-D's For Sale: $21,999 and $19,999
Both machines were purchased in 2011. Single owner, good condition. 3700 hours and 4000 hours. All hydraulic hoses were replaced on the machines in 2017.
Contact Information:
Chase Turpin
Golf Course Superintendent
Pinnacle Country Club
Rogers, AR
479-418-7450
golfsuper@pinnaclecc.com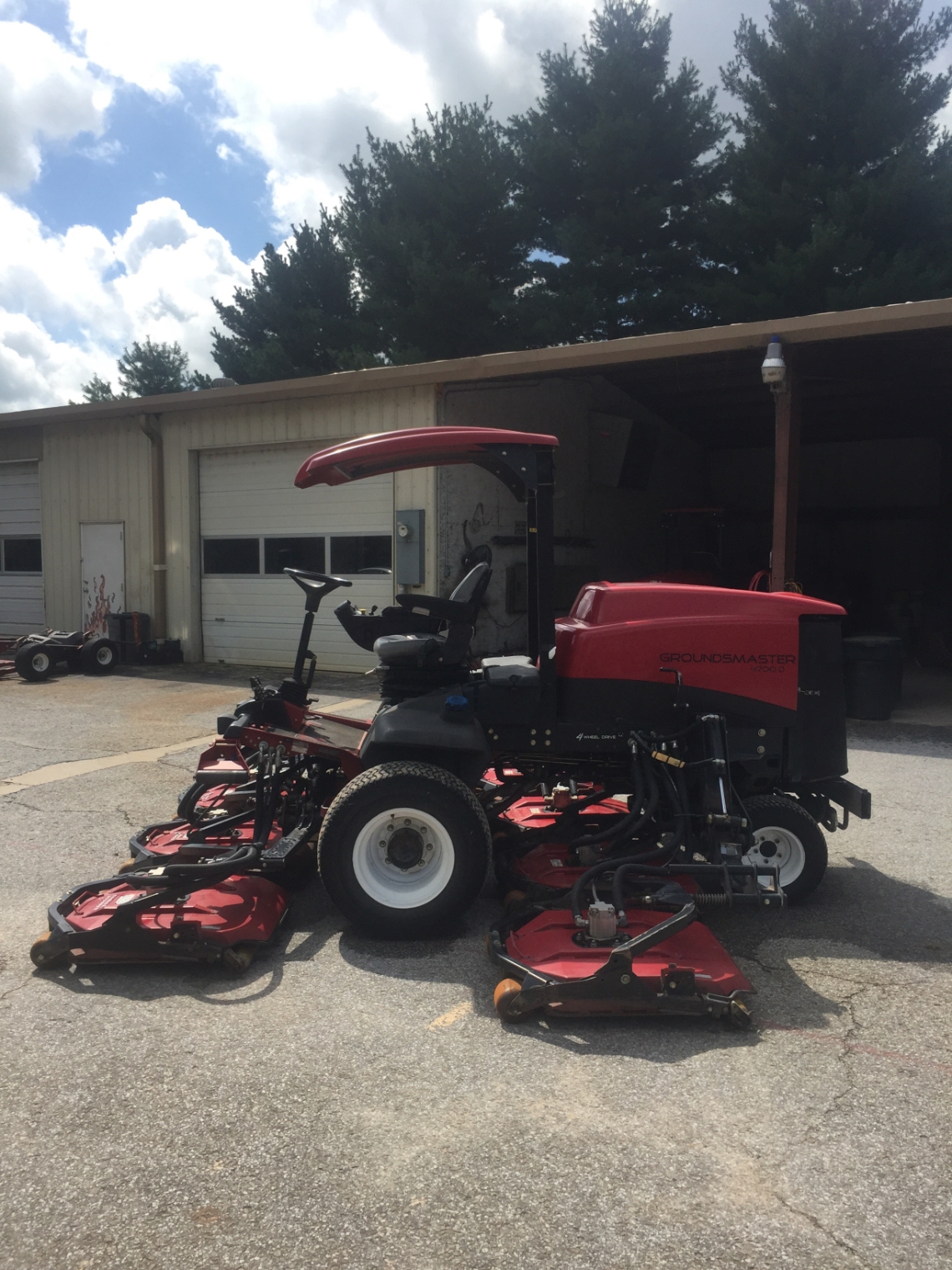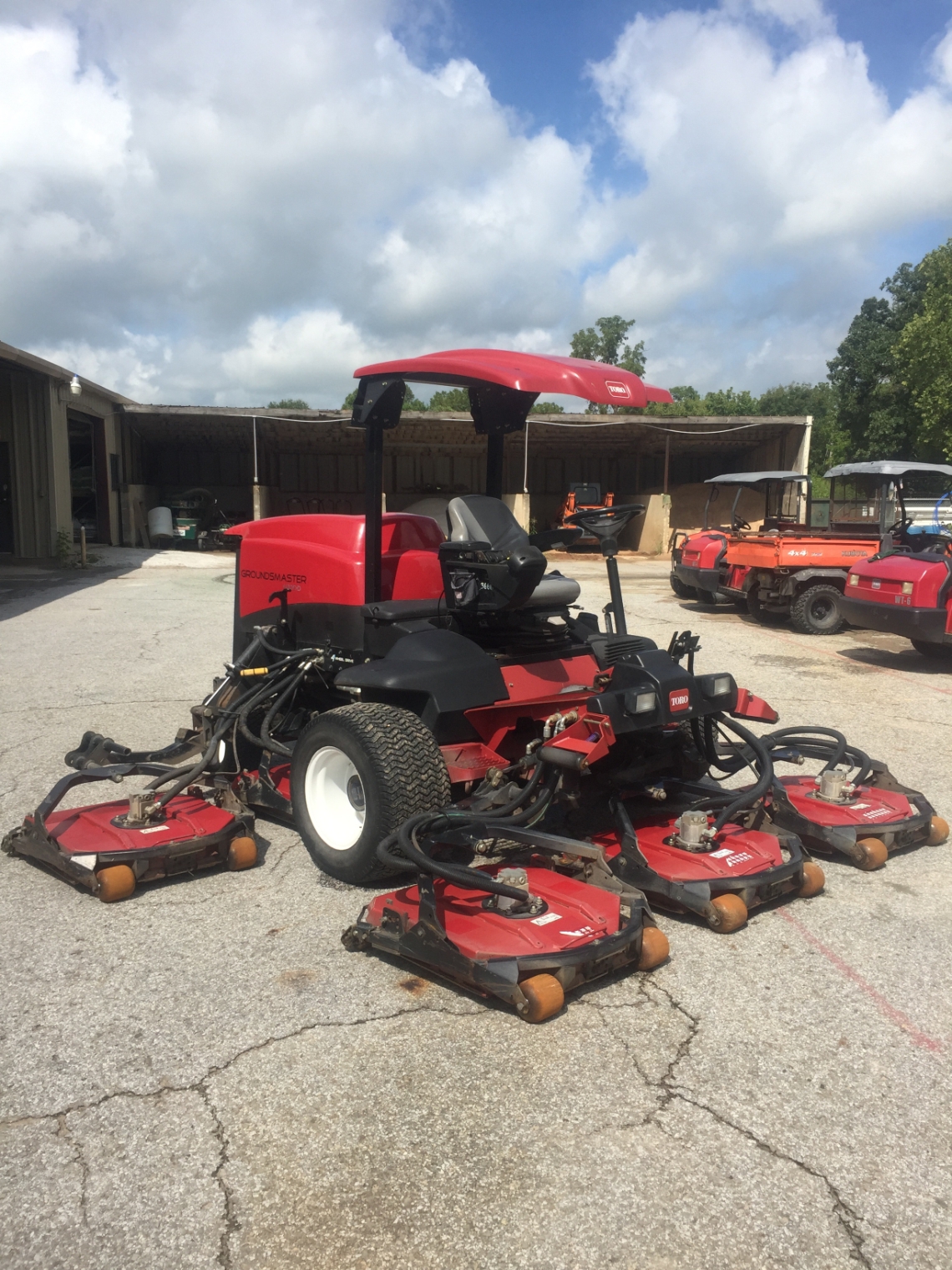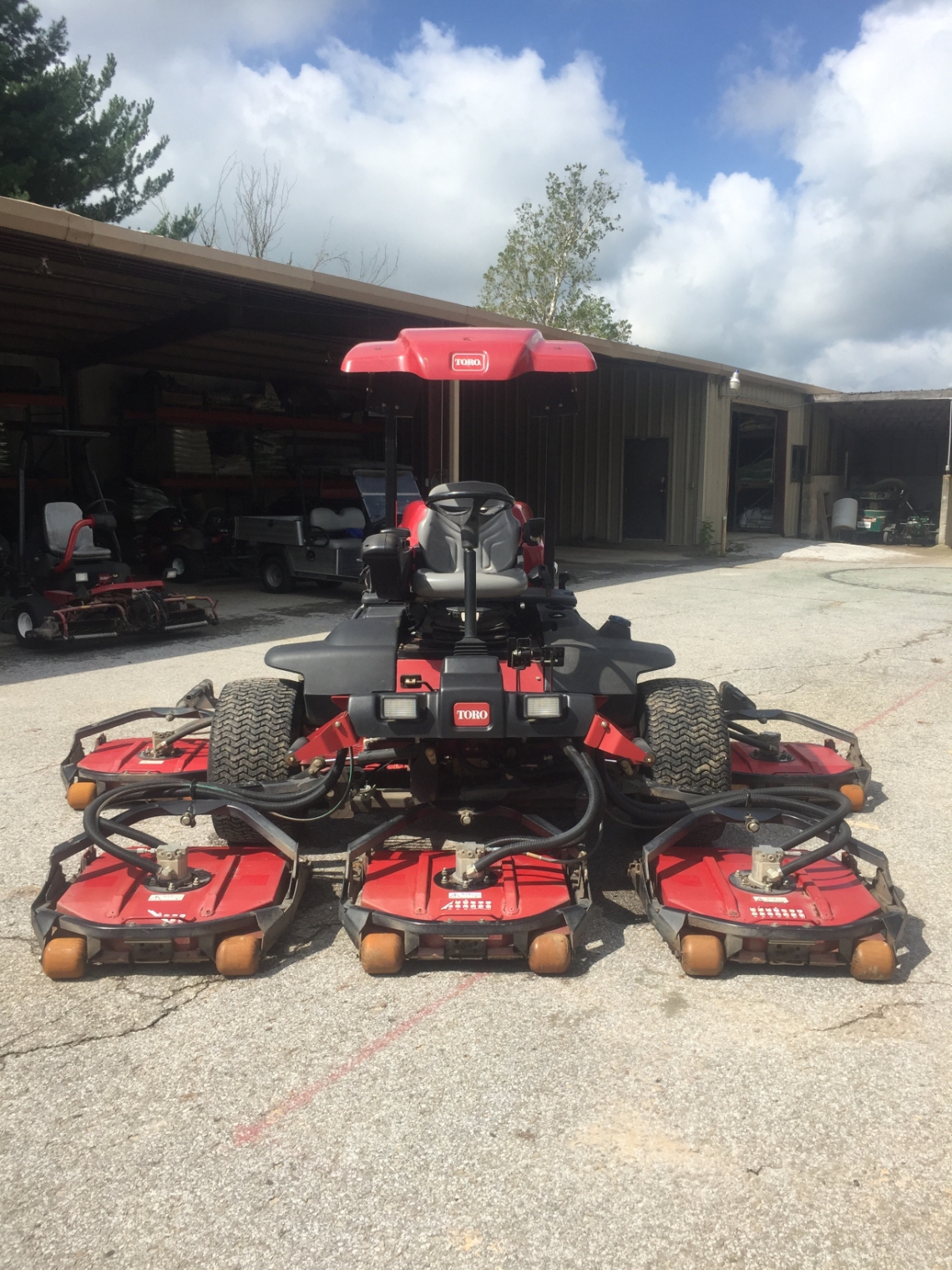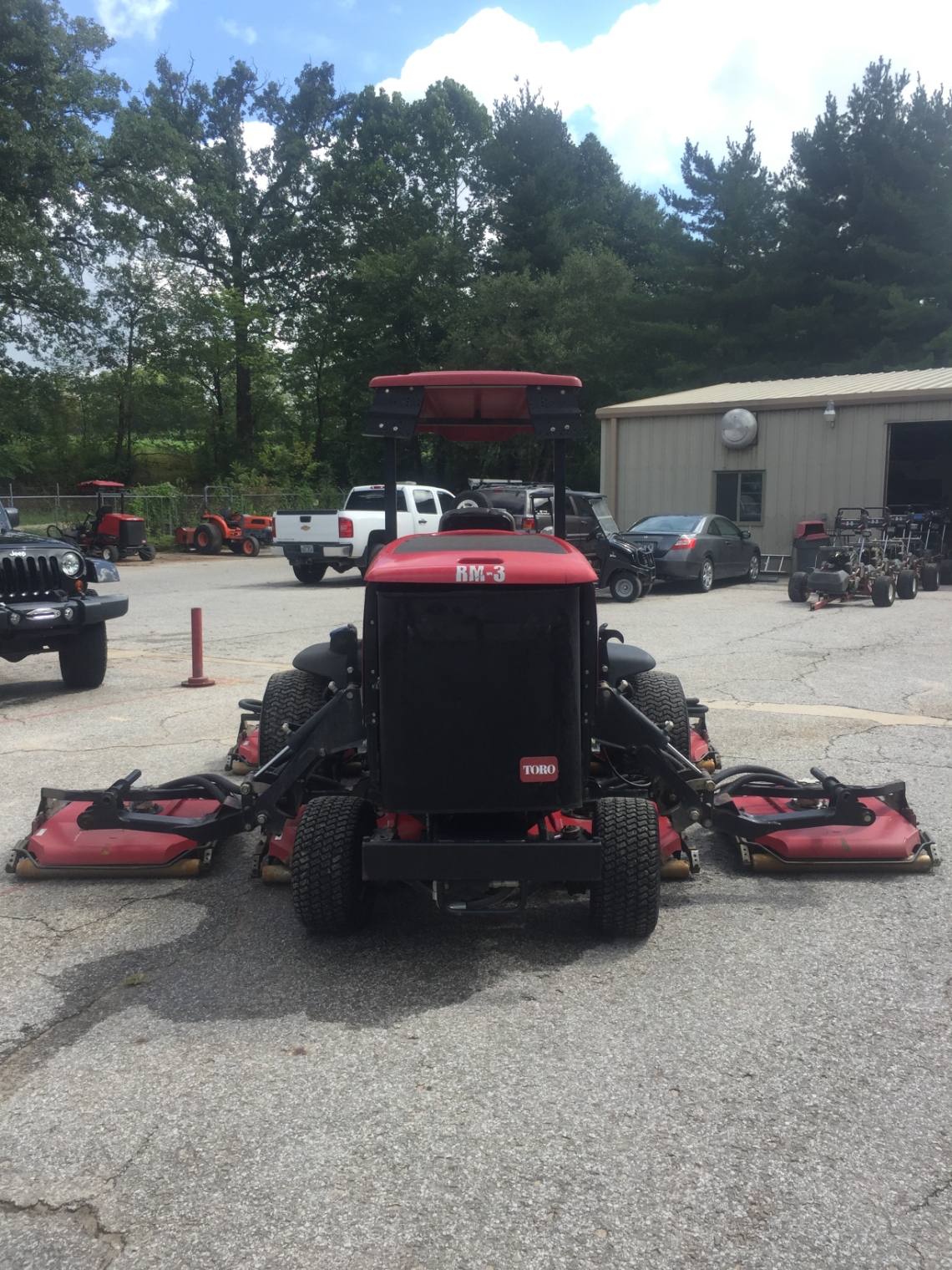 Golf Course for Lease
Arkadelphia, Arkansas
18 Hole Championship Golf Course
~6500 Yards
Par 72
4 sets of tees
Looking for someone with golf business and turf management experience to lease the golf course.
Great layout with a huge upside.
Lease terms are negotiable.
Send message to proshop@turtlepointe.com

posted 8/14/17
Stump Grinding Services
Guys,
Dan from Jonesboro Country Club,
I have started a small side business to help
with expenses. I personally purchased a Vermeer 252 stump grinder. The
grinder does not belong to JCC.

I'm intending to just supplement my income to help pay for my daughters
college tuition and some medical bills. My rates will be inexpensive and
reasonable. My duties at JCC will come first. My availability will be
mainly on weekends. Can arrange work during the week if needed.

I know some of you are quite far away from Jonesboro, but I'm just giving you an
option. My contact number is 870-351-2879.
1/30/17
Ads for job openings and equipment for sale are free to members. To have an ad posted just email golfsecretary@att.net with your ad worded exactly how you want it to appear. Your ad should appear the next day. It's that easy!